DEVSON Impex Pvt Ltd is a part group that has been into business for more than 80 years now. We act as Importers, Agents, Distributors, Stockiest and Wholesale Suppliers of finest Ingredients from numerous Domestic and International Manufacturers.

DEVSON is an established name in the below mentioned industries as an Ingredient Supplier:
▪ Pharmaceuticals
▪ Nutraceuticals
▪ Food Ingredients

DEVSON is constantly growing as a complete service provider. We provide technical support to our customers for product development & better understanding on our products.
Our Vision

To be the largest ethical and committed supplier of Food and Nutraceutical Ingredients from the well-known sources located around the world.
Our Mission

To create reputation synonymous with Quality, Competitiveness, Reliability, Fairness and Transparency in business transactions and be a responsible citizen.
Our Focus

To provide Skill, Knowledge and Technical expertise to help our customers achieve desired solutions.
Evolution

We evaluate results of our work processes as an on-going process to achieve continual improvement of our systems, products and services.
Teamwork

We believe in Teamwork as one of the most important aspects of our business that gives growth to our company, maintains relationships with clients and our principals. It is always a joint effort that creates the Magic!
Infrastructure

We are having a well-equipped centrally located office in Mumbai (HO) & Delhi (Branch). Our warehouses are strategically located in Bhiwandi (Owned) & in Delhi, which reduces the logistics cost & ensures timely deliveries.
R & D Support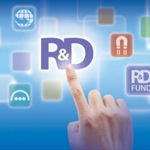 FOOD PROCESSING INDUSTRY & SPORTS NUTRITION : We have an Application Laboratory to conduct necessary trials for New Product Development & also improvements in Existing Products. Our Food Technologists are well trained by our principal for appropriate use of their ingredients as per Indian Food Laws. We innovate Food Formulations/Recipes as per Local Taste & Preference.

PHARMA : We support our customers with Technical Documents for our ingredients needed for their Regulatory Filings in US & EU.

NUTRA : We have a range of Nutraceutical/Functional Ingredients & under the advice of our various International principals we provide Clinical Data & Claim Support Documents.

These support programmes are a unique offering from the Devson, for the Indian Food, Pharma & Nutra Industry. We will be pleased to offer you our R & D Support Services, which will ease the process of Documentation, R&D, Manufacturing, Claim, Etc. This will result in Lifelong Relationships between both the business houses and you will find a Reliable Strong Technological Partner for your Ingredients Requirements.